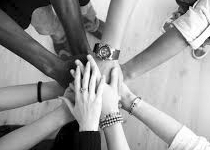 Some people work for love; others work for personal fulfillment. Yet others like to accomplish goals or feel as if they contribute to something larger than themselves.Whatever their personal motivation for working, the bottom line, however, is financial security!
People are definitely a company's greatest asset. It doesn't make any difference whether the product is car or cosmetics.A company is only as good as the people it keeps.
Employee Benefits Plans That Help You Attract and Keep the Best Talent
Attracting and retaining high-quality employees is the key to your success, which is not possible in the absence of an attractive and well thought out employee benefits plan.
Employer's Predicament
There must have been many an instances when your trusted employees approach you for monitory assistance, whether medical, school admission or housing. If you encourage this habit
– you feel bad. If you do not extend any help, they feel bad. Do you have a permanent solution for this?
Yes, Balussery!
You make them members in our chit plan and leave the worry to us. We'll give your company tailor made chit plans. Your employees will have more choices and good quality options. They can select from the various models that suit them best. Our chit plans too come in all shapes and sizes.
Employer Benefits
Business organizations whose employees are happy are more productive, have a higher morale, and have a lower attrition rate.
More highly engaged employees
Employees willing to go above and beyond to meet organizational goals
Improved teamwork
Employees unlikely to be wooed away by competitors
No botheration of Staff advances/loans
Incentives/Revenue sharing
Shape your employees finances
Employees want to progress. Businesses need to provide a growth path, which becomes increasingly difficult in a shrinking economy. Its here we step in.
Employee Benefits
Inculcates Savings Habit
Debt-free life
Save & Borrow at the same time
Better Rate of Interest on loans
Higher returns on investments
Hassle-free availability of funds
No payment worries
Option of straight Deduction from Salary
Remember, it is loyalty that you are seeking.And it goes both ways!